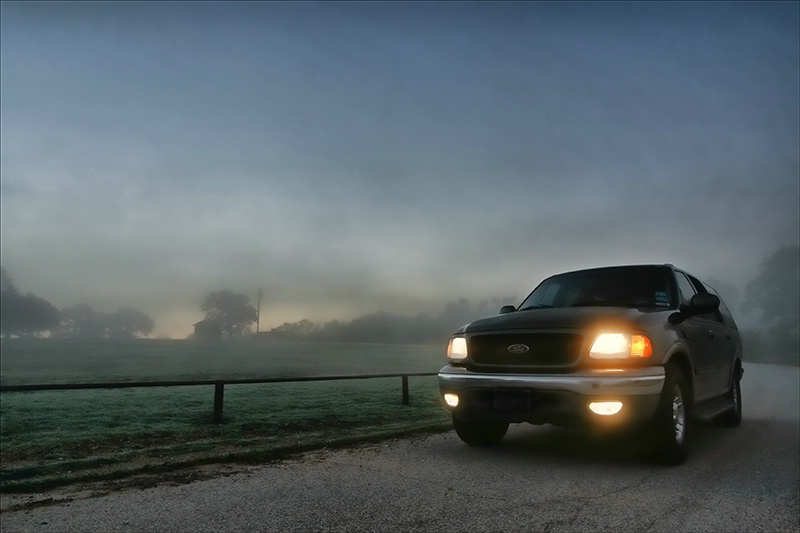 Ground Fog

The seasons are changing and with cooler morning temperatures.….. A layer of ground fog, emerging from the nearby creek, encapsulated our Expedition as if being on a movie set. Since photographing Great Blue Herons or Egrets was now literally out of the picture I decided to make the best of it and this image was the result.
Sigma 15-30 at 15mm. ISO 320, 1/125th @ f7.1, EC -2/3 (Catch-All)
© Jeff Robinson
Copyright for this gallery photo belongs solely to Jeff Robinson. Images may not be copied, downloaded, or used in any way without the express, written permission of the photographer.